Hey lovelies!
I know I am a bit late on posting here. I went home to visit my parents for two weeks and, because I only see them one or two times a year, I decided it would be best to spend time with them–full time. I didn't want to have any regrets. I hope you can understand!
Okay, let's get to the rest of the post. Today I will be talking about some of the diseases that I have read about in Outbreak! by Beth Skwarecki. If any of these diseases spark your interest, I encourage you to do some research of your own and learn more!
First impressions of the book overall:
The author does a nice job of putting each disease in an historical context. I think this a great aspect of the book because you are not only learning about the disease itself, but you are learning about the possible impacts that it had on our way of living and the course of history.
Another aspect I have really enjoyed about the novel thus far is that sometimes it feels like you are reading a mystery novel. There are some diseases that cannot be linked to known organisms today (sweating sickness or the plague of Athens). On that note, the author does a nice job of highlighting plagues and illnesses that are less commonly heard of. That is to say that this novel is not just about the various instances of Smallpox or the Bubonic Plague.
I think one minor aspect of the book that I have disliked is the ever so slight negative tone towards "primitive" ways of thinking. While it is most likely not the author's intention, the attitude towards religious ways of thinking on disease comes across negatively. During earlier periods, we did not know much at all about diseases and it was logical that people of the time thought they were being punished in some way by God or the gods as religion was one of the tools they often drew upon.
Okay, okay… Without further ado, continue reading for some information on one of the diseases that I have read about thus far.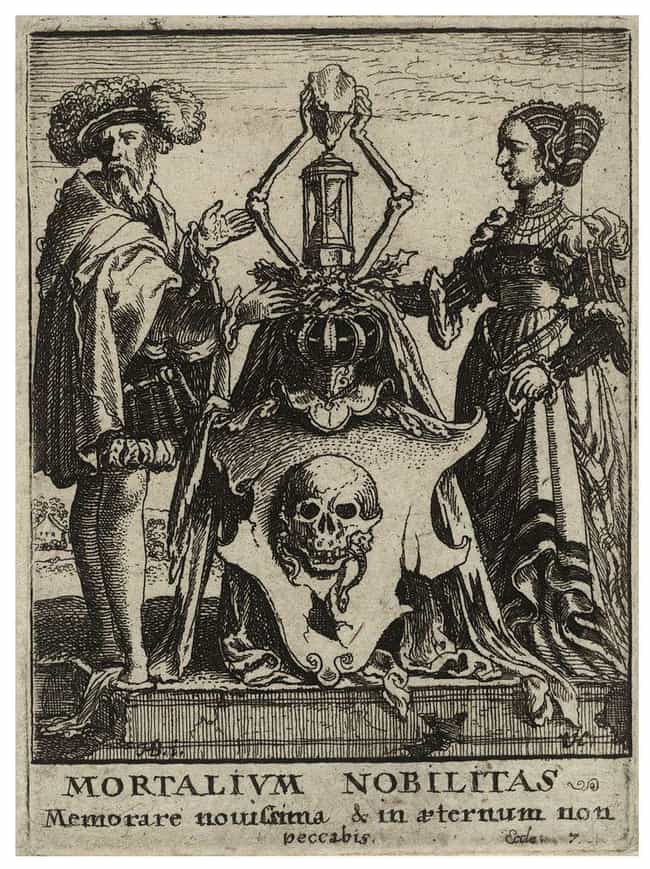 Sweating Sickness–Unknown Disease, England 1485
As the name indicates, this disease caused excessive sweating and fever. The disease killed hosts within hours and had a fatality rate of 50 percent. Thankfully, the threat level today is low. It is thought that the causative agent of the disease died off or it is still living amongst us just in a different form.
The causative agent of this disease is unknown; however, it is thought to have been caused by an organism belonging to the genus Hantavirus. For those of you who are not familiar with the genus Hantavirus, the viruses are usually single stranded RNA viruses. This genus typically causes acute respiratory illnesses in humans. (For more information, visit: https://www.britannica.com/science/hantavirus)
Another possible causative agent proposed is a corkscrew bacterium spread by tics or lice. This bacterium can alter its structure to evade the immune system, which would ultimately cause a relapse in symptoms. However, it is more generally accepted that sweating sickness was caused by a virus from the genus Hantavirus.
According to the novel, sweating sickness might have been responsible for the death of the Prince of Wales (Arthur) in 1502 , which allowed Catherine of Aragon and Henry VIII to later ascend to the throne.
Finally, many believed that the disease was caused by evil behaviors and the reason is caused sick peoples to sweat was because they were literally sweating out the evil or poison from inside them.
For more information on sweating sickness, the author provides more reading material: The Sweating Sickness: Unknown Disease, England 1485. Hecker, J.F.C., B.G. Babington, and John Caius. The Epidemics of the Middle Ages. 1859. London: Trubner.
What did you guys think of my mini review of Outbreak! and the chapter on Sweating Sickness? Let me know in the comments below!
Posts to look out for:
More reviews on interesting or mysterious diseases from Outbreak! by Beth Skwarecki.
"Oldies but Goodies" post about books that I personally find timeless.
Catch up with you guys next week!
Maya