Happy Wednesday, everyone! 🌻☀️
How is your week going so far? I finally got my car back. It wasn't anything mechanical, thankfully; it ended up being bad gasoline in the tank.🤷🏽‍♀️ Must've gotten the end of the batch!
Anyway! Today is Waiting on Wednesday. I have not participated in WoW for a little while so I thought I would get back into it! 🙂 WoW is a weekly meme originally created by Jill @ Breaking the Spine and is now hosted by Tressa @Wishful Endings along with their "Can't Wait Wednesday."
I am highly anticipating A Court of Silver Flames by Sarah J. Maas. I am absolutely in love with the ACOTAR series and I am really happy that there is yet another book in the series. ACOSF is set to be released on February 16, 2021!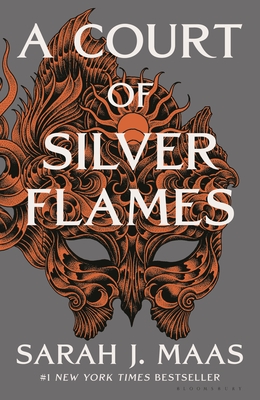 I know there was quite a bit of… controversy amongst ACOTAR readers because of this cover. I myself was a bit peeved that it does not follow the same cover design as the original books. I am one of those bookworms that does not like when covers are re-done when I already have 1 or more of the books in the original cover design. However, that is not to say I dislike their new covers!
–If you are a ACOTAR fan, what are your thoughts on the ACOSF cover?
–What book(s) are you waiting on? If you participated in WoW or CWW, link your post down below so I can check it out! 🧡
-Maya🌹