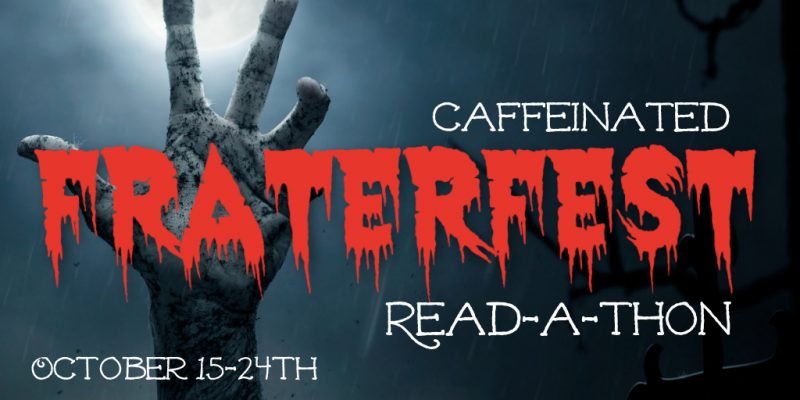 Happy Saturday, everyone!
Today is the last day of Caffeinated's Fraterfest Read-A-Thon! I can't believe it is over after this. But it has been a great read-a-thon and I am so thankful that Elza @ElzaReads let me know about it! I also want to thank Kimberley @CaffeinatedReviewer for hosting this read-a-thon! 🙂 It has been fun.
Today's post is about my favorite book from this read-a-thon! I have to say, I really enjoyed the first book I read, Wicked Saints by Emily Duncan. I felt that it was different than what I have read in the past and it had a plot twist that I didn't see coming–and I usually see them coming.
Here is the synopsis for Wicked Saints:
A girl who can speak to gods must save her people without destroying herself.
A prince in danger must decide who to trust.
A boy with a monstrous secret waits in the wings. 
Together, they must assassinate the king and stop the war.
In a centuries-long war where beauty and brutality meet, their three paths entwine in a shadowy world of spilled blood and mysterious saints, where a forbidden romance threatens to tip the scales between dark and light. Wicked Saints is the thrilling start to Emily A. Duncan's devastatingly Gothic Something Dark and Holy trilogy.
What are you currently reading? What books has been your favorite read this month? Let me know in the comments below!
Hope you guys have a great rest of your weekend!
-Maya🌹